How I approach the provision of ELT materials
Graded reader for beginners
I began this site in 1998. One of the earliest projects was the graded reader First Time in England for elementary-level learners. While telling a story, my intention here was to rehearse the very situations met by learners attending language schools in the UK and hosted by native English speaking families.
As teacher of French in a UK Middle School, I well recall abandoning The Nuffield En Avant French Course (Stage 1) in favour of Mary Glasgow's Eclair French Course (1) set in the town of Dieppe. The structurally-graded En Avant French Course, widely used in UK schools in the early 1970s, tried desperately to motivate through figurines of dolls & skipping ropes and storylines which even 9-year-olds found childish, while the Eclair Course prepared children for what they would need to say on a visit to France. This functional dimension (added to a structural syllabus) allowed a few of my learners to see some purpose to their lessons.
Discussion & vocabulary for higher levels
I soon added 28 discussion topics for the higher intermediate level, picked from those I know to be popular with multilingual classes.
In my experience, providing learners with the right vocabulary for a given topic - les mots justes - is a more successful approach than throwing them into a discussion topic cold i.e. without the resources to deal with it. Once teachers see learners reaching for bilingual dictionaries, fluent discourse on particular themes becomes a lost cause. My approach starts by presenting "the right words": the key vocabulary I would expect native speakers to use to handle a given topic. I basis this step-by-step approach on the belief that a fundamental part of teaching is to offer learners some guidance and therefore a fair challenge.
New exercises to practise syllable and sentence stress:
a teacher based in Japan, who makes use of my 28 discussion topics, recently asked for advice on how best to exploit the short texts for dication. I have now added some instructions as well as some practice in marking syllable stress. This is to allow better communication when the short texts are read aloud. Many linguists believe that misplaced stress is a greater cause of communication failure than phonological errors (such as saying "ship" instead of "sheep" or "lice" instead of "rice").
Problem areas of lexis and grammar
Other sections of this website are intended to help with common areas of lexical and grammatical difficulty such as phrasal verbs and particles. I believe that these items are easier to learn when tied to memorable contexts, created through the use of short texts and entertaining questions.
Common mistakes in English pronunciation
The index to this section is a Common Mistakes page, which links to practice exercises & materials such as minimal pairs.
Language teaching methods
As my target audience is teachers as well as learners, I also provide a Language TESL/TEFL Methodology section. I received kind support in this from Robert O'Neill, who gave me permission to use a series of articles he had written on language acquisition. Robert sadly died in July 2014; I noted in tributes to him that I was not alone in experiencing his generosity.
Songs for English language learners
Several pages on this site focus on the use of songs in the English language class e.g. to practise sounds or to set themes for discussion. I have long been a fan of the late Ewan MacColl and the indefatigable Peggy Seeger (sister of the late Pete Seeger). Ewan MacColl collected samples of speech from many walks of life - (railway workers, miners, the fishing community, travellers, road builders, boxers, teenagers, polio victims) - and crafted his song compositions using the words and phrases he heard in each social & occupational setting. As well as being linguistically rich, a great number of his songs reference important topics of social and political debate. These songs make clear statements, committing to Ewan's own perceptions of 'wrong' or 'right'. This leaves space for those discussing the songs to part from 'black' or 'white' and to point out 256 shades of grey. I recommend the songs for promoting interesting debate.
---
Other interests
My local residents' association: The Round Hill Society - Website http://www.roundhill.org.uk
---
Genuine feedback welcomed, but no links requests & no requests to advertise on my site please!
---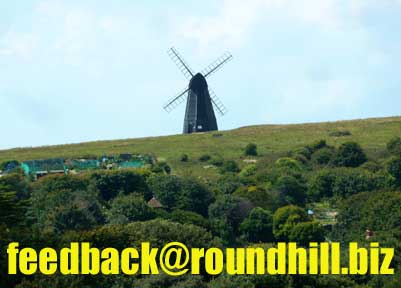 Ted Power June 2020
---